Look what people are saying about us!
We've been rated consistent 5 Star ratings on Facebook!

Claire Vogt reviewed on Rancho Dos Amantes Facebook page— 5 star -- August 11, 2014 :
"Favorite spot in Paso Robles!"
Roni Plascencia reviewed Rancho Dos Amantes on Facebook— 5 star-- January 14 at 10:50am : "Such a lovely ranch. The casita was well equipped with everything you need for an amazing stay. The bed was so comfy i didn't want to get out of bed. I would love to come back again soon. thank you for everything."
Gina Berney reviewed Rancho Dos Amantes on Facebook— 5 star-- October 1, 2017 : "We love the Ranch! It is a favorite place for us to come and bring the whole family! Our kids that are teenagers, even love the place and the proximity to the lake is perfect! We love being so close to everything but yet have the feeling of being so far away. We also enjoy having the whole place to ourselves!"
Kimberly White Nelson reviewed Rancho Dos Amantes on Facebook — 5 star-- May 11, 2017 : "Extraordinary experience! We spent this past weekend there and I am dreaming of the weekend that I can go back. Peaceful, serenity, able to take a moment to breathe in the magic of the space. Accommodations are immaculate! Comfy sheets, lush towels, coffee in the room with a cozy, quiet front porch to soak in the fresh air. Loved the gardens, hens, farm fresh eggs and the strolls around the property."
Karyn Planett reviewed Rancho Dos Amantes on Facebook — 5 star-- November 15, 2017 : "This is such a magnificent place for a wedding with a stunning mountain backdrop, nearby rose garden, meandering paths, and a quiet serenity that's punctuated only by the merriment of those gathered. All that's needed are a beautiful bride and a gorgeous groom."
Kyle Zim reviewed Rancho Dos Amantes on Facebook— 5 star-- December 15, 2017 :
"Absolutely beautiful and tranquil stay every time, can't wait to come back every year!"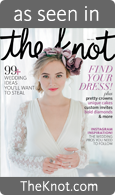 Bride Kyrsten Reviewed On Wedding Wire: 10/25/2016...
My wedding at Rancho Dos Amantes was perfect! My entire bridal party was able to stay onsite in the beautiful casitas, and even though it rained, getting a last-minute tent set-up in the grass went very smoothly because of the wonderful owners and their flexibility. The rolling hills, along with all of the gorgeous buildings and barns, provided a majestic backdrop. I would love to return to RDA as a guest of the casitas to spend more time in the gorgeous gardens and use the magnificent guest kitchen to cook meals with the eggs from the chickens and milk & cheese from the goats on the property. Thank you, Rancho Dos Amantes for the best day (and weekend!) ever! Quality of Service: 5.0 Responsiveness: 5.0 Professionalism: 5.0 Value: 5.0 Flexibility: 5.0
Kate Weber reviewed on Rancho Dos Amantes Facebook Page— 5 star -- November 15, 2015 :
"Amazing! Incredible place."
Denise Krainock reviewed on Rancho Dos Amantes Facebook page — 5 star -- August 10, 2014 :
"Beautiful setting, very charming and peaceful surroundings."
mother of bride Constance Reviewed on Wedding Wire 10/24/16 -5 star-
Our daughter got married at this beautiful location! Our families came from near and far and were so impressed with the owners and their willingness to make everything perfect for the special day. We couldn't have chosen a better venue for the wedding!!
bride Chandra Knee reviewed on Rancho Dos Amantes Facebook page— 5 star -- September 8, 2014 :
Got engaged here on Valentine's Day in a beautiful casita. The stars from this romantic setting are spectacular and the experience was truly magical. This place will always be our romantic retreat!
Chris Sarwine reviewed on Rancho Dos Amantes Facebook page — 5 star -- October 1, 2015 :
"A touch of nature tucked away in beautiful rolling mountains.
A wonderful place for an event of any sort."
Deborah Sowerby-Olive Ewe Ranch Reviewed on Rancho Dos amantes Facebook page -- February 6, 2015 :
"This is a great get away that offers impeccable guest accommodations in the casitas along with a food and wine adventure, not to mention the lovely animals on the ranch. Our family loves this getaway"

Carol Preston reviewed on Rancho Dos Amantes Facebook page— 5 star -- November 12, 2014 :
"Rancho Dos Amantes offers guests 45 sprawling acres of quiet and serenity. I've attended Culinary Boot Camp and give it A+ . Thank you Tamara, Jessica, and Kathleen for the fabulous culinary experience."

Mary Elizabeth Caverly reviewed on Rancho Dos Amantes Facebook Page — 5 star -- October 2, 2015 :
"Beautiful hide away with sweet little cottages. Fresh eggs from the chickens in the morning and lots of fresh veggies grown right on the property. The owners are warm and friendly. Great location for adventuring into wine country. Highly recommend!"
Sandi Bowden reviewed on Rancho Dos Amantes Facebook Page — 5 star -- July 23, 2015 :
"The best vacation ever! Absolutely gorgeous grounds. We stayed in the apartment above the Red Barn Kitchen. Tamera has thought of everything we could possibly need. The breakfasts were amazing! Tamera was the perfect hostess. We didn't want to leave. While we did no wine tasting ( we were on vacation with our two small children) we found plenty to do in Paso Robles. We also made small trips to Jack Creek Farm, Cambria, and Morro Bay. We look forward to going back to Rancho Dos Amantes often!"
Rubi S. Reviewed on Yelp -- March 25, 2015 :
"This is Heaven On Earth. My mother, girls (ages 7 and 5) and I stayed here for a couple of days on a girls weekend. Tamara and Jessica are the most wonderful and accommodating hosts. Everything and anything you could ever need or desire is supplied in anticipation for your stay. The grounds are immaculate and the casitas are beautifully appointed with luxurious beds and linens. No TV's, No wi-fi...pure blissful peace and quiet. The Red Barn apartment has its own full size kitchen with all the appliances you need to make a fabulous meal but we preferred to use the communal kitchen downstairs that is enormous with butcher block tables and stainless steel counter tops. Its as if you've walked into a Sunset magazine dream home. Breakfast in the morning is plentiful with fresh baked bread (AMAZING! ), banana macadamia bread, fresh berries, homemade granola, Greek yogurt, honey, butter, peanut butter, jelly, whole milk, steelcut oats (make yourself), brown sugar, golden raisins, coffee, tea, french press coffee, cream, sugar, and make your own farm fresh eggs (brown, speckled, green and light blue). An EPIC spread! Everything is cleaned up for you afterwards. Lunch and dinner is self prepared and cleaned yourself but with all the available equipment you can make a spectacular meal. Outside the patio is inviting and the views are dreamy. At night you can make a bonfire in the firepits and roast marshmallows which are provided for you with the sticks. Sitting outside with a glass of wine bundled up in a blanket and gazing up at the stars while listening to all the crickets is my definition of paradise. There are opportunities to visit the goats, chickens, and organic vegetable garden where you can pick your own salad fixings and make a fabulous lunch. Tamara has an orchard and rose garden along with honey bees she can show the kids (safety permitting). My girls had the time of their lives learning about the animals and agriculture. They loved the barn cat Tigere who is a handsome boy and loves to be pet...

We can't wait to come back and spend more time at the Ranch. We already miss it."
Elizabeth reviewed Rancho Dos Amantes on AirBnB in January 2018:
"The ranch and land was gorgeous, the rooms beautifully decorated with gorgeous details and the space was perfect for our needs. The beds were soooo comfortable and everything was sparkly clean and so warm and inviting. The kitchen was well appointed and we enjoyed the fresh eggs every morning. The casitas allowed everyone their own space in the mornings and evenings and the huge kitchen was perfect for gathering and enjoying meals together. We loved visiting the sweet goats in the garden and the social cats who roam the property. It really was a "getaway" as it is rural and away from any hustle and bustle. It was relaxing,inspiring and exactly what we were looking for."
Inga reviewed Rancho Dos Amantes on AirBnB in January 2018:
"What a great place to leave all of the day to day madness behind you and spend quality time with your family!"
Ariane reviewed Rancho Dos Amantes on AirBnB in June 2017:
"What a fantastic gem of a place. Tamera and her team put an incredible amount of work into making our stay enjoyable, including providing fresh eggs and a fabulous breakfast buffet. Their vegetable garden produces some of the tastiest carrots, onions, and other veggies, all of which Tamera made available for us to use in the meals we cooked in the communal kitchen under Casita 3 where we stayed. Morro Bay is about 1hr15 away, a nice reprieve from the unusual sweltering heat wave we experienced in the mountains during our stay. Bring a good book and relax in the comfortable Casita (has A/C) or on the outside patio overlooking a beautiful field in the company of birds and cats. It's a short walk to see the chickens and goats. Local wineries and olive oil producers near by (also check out Mt. Olive organic farm and petting zoo) . The drive is worth it but keep in mind distances as you may otherwise be doing quite a bit of driving on curvy roads. (There is a decent supermarket 10 minutes from Rancho dos Amantes). All in all, a wonderful weekend made possible by Tamera 's team. Thank you for the treat!"
Kim reviewed Rancho Dos Amantes on AirBnB in June 2017:
"Ranch Dos Amantes is awesome! It's a beautiful location, the whole place is impeccably designed, and Tamera was an incredible host, even giving us a tour of the whole property, a visit with the goats and chickens (which my daughter loved!) and sharing her vegetable gardens with us. We are already working on a date for our next visit. We can't wait to go back!"
Ruth reviewed Rancho Dos Amantes on AirBnB in October 2017:
"Tamera and everyone at Rancho dos Amantes made us feel very welcome. When we arrived in the late afternoon Tamera greeted us and gave us a bottle of chilled sparkling water, which was needed after the long journey. We stayed in Casita 2 for three nights and it was a fabulous experience. A beautiful fresh breakfast was laid out for us each morning. Delicious home baked bread and granola, as well as fresh fruit and hot coffee and other tasty goodies. Tamera introduced us to the goats and chickens and we also picked some produce that was home grown and had omlettes for dinner, cooked in the Red Barn kitchen that guests can use for cooking meals for themselves. Thoroughly recommend staying here for total peace and relaxation. Thank you for a memorable stay."
Abdul reviewed Rancho Dos Amantes on AirBnB in July 2017:
"Tamera's ranch had a lovely welcoming environment from the casita to the Red Barn kitchen, which had the best fresh breakfast every morning, and the attention to detail in every part of the ranch was impeccable. We definitely enjoyed our two day getaway at this beautiful place!"
Connie reviewed Rancho Dos Amantes on AirBnB in June 2017:
"This was the most beautiful accommodation in the most beautiful location. The casitas was incredibly clean and comfortable and with the welcoming cookies, chocolate, wine and a Mr and Mrs cushion (as we are on our honeymoon) it was very easy to settle in. Sitting on the porch in the sunshine that evening was just lovely. The breakfast provided in the morning was very delicious and fresh and we were very grateful to be provided a tour of the grounds afterwards. A beautiful home. The location was not too far from Hearst Castle and San Simeon to do some sightseeing and that night we had a BBQ and when it got dark turned on the fairy lights for a purely beautiful atmosphere. Recommend this to anyone and would love to go back one day."
Yvonne reviewed Rancho Dos Amantes on AirBnB:
"What a gorgeous vacation rental! If you're looking for an unplugged weekend, this is definitely the place to go. Tamera and Camille were so welcoming and sweet. We had a great complimentary breakfast spread provided every morning. Tamera makes some yummy granola too! Definitely go on the tour of the property with Tamera to see the gardens and animals. If you're interested in wine tasting, Tamera also has some great recommendations. We will definitely be coming back!"
Shawn & Karen reviewed Rancho Dos Amantes on AirBnB:
Not sure where to begin with this little heaven on earth is what I will call it. Yes it a bit remote however let me say completely well worth the drive!!! My husband and our two children got to share this experience. In reading all the reviews everyone is pretty accurate. Grounds are beautifully maintained...linen is fresh...every room Stocked with everything you need. Red barn kitchen was so much fun to cook in. We cooked and barbecued the most amazing steaks! We got to share real quality time...play croquet..sand bag game that the farm furnishes for you. We lit fires and got to enjoy everything this little treasure offers. Tamara was super attentive...took our children on 2 trips to the farm to visit the goats, lamas and chickens! We picked from the garden..kids got to gather there own eggs straight from the hens. I mean I could go and on. If you are looking for something out of the ordinary well you have found it here!❤️ We will return!❤️
Hanna reviewed Rancho Dos Amantes on AirBnB:
"Rancho Dos Amantes was an absolute oasis for my mother-daughter weekend with my mom. The directions to the B&B were accurate, and our casita was perfect upon arrival. The beds are incredibly comfortable, and Tamera and Jessica have really thought of every little detail. We loved waking up to the lovely Paso hills view, and meandering our way up to the amazing farm-to-table breakfast in the Red Barn Kitchen. The rocking chairs on the front porch of the casita are perfect for relaxing and sipping a glass of wine (which they even left for us). Tamera was so accommodating, and brought us up to visit the grounds of her home and the goats. We made a delicious salad for dinner from their expansive garden, and the veggies couldn't have been better. All in all, I can't wait to be back with my friends for a girls' weekend!"
Gina reviewed Rancho Dos Amantes on AirBnB:
"We had a wonderful stay! This is the perfect model for a farm stay bed and breakfast. We loved being given the generous opportunity to pick our own veggies from their garden and make lunches and dinners in the communal red barn kitchen. We stayed in casita one which was perfectly decorated and spacious. We loved the personal added touches like the goat milk soap, honey, and bottle of wine from a local winery ( which we even visited on our stay!). The cats were VERY friendly but gave you space if you needed it. Great bird watching and star gazing at night. The fire pits were fun with provided marshmallows and sticks. We loved seeing the family goats and alpaca and given a tour of the property by Tamara. Loved the fresh homemade banana bread for breakfast! Thanks again for a great trip!"
Lizzie reviewed Rancho Dos Amantes on AirBnB:
"This was my first experience with AirBnB and it was amazing! My boyfriend and I were looking for places to stay on our drive up the coast and I was so glad to be able to book this place, even though it was just a week in advance. I loved how the casitas were comfortable, private, and homey. So many great amenities provided to us! My favorite part was probably the lovely Tamera giving us a farm tour (definitely don't miss out on this!!) and finding out that we could pick our own veggies and fruits from their gardens. She was even kind enough to provide a jar of pesto in the red barn kitchen for us to make fresh pasta. Best pasta we ever made! Having the kitchen available was so convenient and breakfasts were delicious. We mostly came to the area to visit Cambria/beaches out near the coast, but this stay was what made everything perfect! I would recommend this to everyone in need of a fun, relaxing vacation. Better than any hotels I've ever stayed at! Thanks again to Tamera & Jessica! P.S. Say hi to Kevin (one of many friendly farm cats) for us :)
Bradley reviewed Rancho Dos Amantes on AirBnB:
"Had an amazing stay. Can't complement this place enough. Breakfast was great. The property is beautiful. Hosts were welcoming. I will recommend this place to anyone planning to be in the area. I plan to come back myself."
Christine reviewed Rancho Dos Amantes on AirBnB:
"Such a wonderful find! Rancho Dos Amantes is a quick 25 minute drive from the town of Paso Robles but it has the feel of being on a secluded farm in the California hills. The grounds are beautiful and well kept and the individual casitas are darling - you'll be greeted with a bottle of wine and your own front porch complete with rocking chairs and blankets. There is a homemade, locally sourced breakfast every morning and you'll have access to the red barn kitchen for cooking gourmet meals and the patio area lit with Italian wedding lights at night. Our host was more than accommodating, tending to all our requests - be sure to go with her to visit the goats and Scarlet, the llama! Truly a lovely place to stay!"
Erin reviewed Rancho Dos Amantes on AirBnB:
"Absolutely fabulous meeting spot between LA and SF. Their place is great for friends, couples, families! We got the farm tour and met all the animals. That night we got fish from a local market and used veggies from their garden to make dinner in the kitchen. If there was a pool, I just might never leave. So wonderful and I hope to return with the kids."
Yeye reviewed Rancho Dos Amantes on AirBnB:
"Thank you for everything! Highly recommend! We picked it since it was so close to Lake San Antonio's South Entrance for the Wildflower Tri, and would definitely book it again for another weekend. The breakfast - fresh eggs, bread, homemade granola, fruit, honey, all of it was incredible. The main (red barn) kitchen was enviable, and thanks for the fresh beets and carrots from the garden that were perfect grilled for dinner. The casita was so homey and the little touches - coffee, tea, fresh milk, natural soap - were greatly appreciated. What a magical place! Loved the tour of the garden and seeing the llama, goats, chicken. Hopefully see you again soon!"
Joni reviewed Rancho Dos Amantes on AirBnB:
"Rancho Dos Amantes is a slice of Heaven! Thank-you Jessica & Tamera for your warm welcome, & for going above & beyond to make sure our stay was comfortable. We loved your attention to every detail in the casita, the red barn, & gorgeous landscape. Your breakfast of fresh eggs, home-made breads, fruit, & greek yogurt was yummy & nutritious. Thank-you again, we hope to be back!"
Asha reviewed Rancho Dos Amantes on AirBnB:
"What an amazing weekend outside of Paso Robles! Lovely casitas - with wine waiting for us when we arrived! Homemade breakfast in the gorgeous barn kitchen was a great way to wake up. The host was super helpful on surrounding activities and generous with the greens from her garden. Would definitely recommend this quite getaway spot for those looking to explore the wine country of Paso Robles!"
Lara reviewed Rancho Dos Amantes on AirBnB:
"Tamara was a very lovely and interesting woman. Words can't describe how immaculate, warm and beautiful the grounds and casita were. My husband and I thoroughly enjoyed ourselves and wished we had booked it for a few more days. The attention to detail is what really surprised me and won me over, from the fresh cookies to the high quality linens. I am so grateful the hosts have decided to share their lovely farm with us lucky patrons."
Chris and Janine reviewed Rancho Dos Amantes on AirBnB:
"We had such a lovely time at Rancho Dos Amantes, we can't wait to return. The pictures don't do justice to the beautiful and peaceful property that is immaculately kept. Both Tamara and Jessica were welcoming and gracious hosts that made us feel right at home. The Casitas are well-appointed, tastefully furnished, and were fully stocked for our stay. We loved waking up to the delicious homemade breakfast, exploring the private garden, and cooking in the Red Barn Kitchen. After dinner, we relaxed and enjoyed s'mores around the fire pit. The perfect place to bring family and friends -- thank you Tamara and Jessica for sharing your amazing property with us!"
Emily reviewed Rancho Dos Amantes on AirBnB:
"My fiancé and I had an amazing weekend at Ranch Dos Amantes. The room was beautiful, the property was impeccable and the Jessica the host couldn't have been lovelier. It was a great getaway from San Francisco and a nice change of pace from Napa and Sonoma. This ranch is a nice combination of your normal airbnb option (where you just get the keys to a house) and a bed and breakfast where you're one of many guests. We went up to the Red Barn Kitchen on Saturday morning and Jessica had prepared a lovely breakfast (greek yogurt, granola, honey from their farm, fresh baked bread etc.). We spent the day exploring Paso then bought groceries and cooked ourselves a nice dinner in the red barn kitchen. We lit a fire in the fire pit and ate outside and finished a bottle of wine we'd bought that day. Pretty idyllic. Couple things to be aware of: First, the ranch is definitely remote, so keep in mind that you have to drive a good 45 minutes to Paso and many of the main wineries. That didn't bother us--the drive was beautiful most of the way. Second, there was another couple in the other casita and we had both decided to cook dinner that night. They were great to chat with and we were not at all bothered, but just be prepared that there will likely be other guests on the property sharing the kitchen and other common areas like the fire pits. Overall, great experience and we'll definitely be going back with a group of friends to take the whole place over at some point this winter. Great place for 3+ couples or a big family!"
Catrina reviewed Rancho Dos Amantes on AirBnB:
"We were welcomed by Tamera and her husband as soon as we pulled up. They are warm and friendly and had amazing fresh baked cookies waiting on our arrival. No pictures or review can express the experience awaiting your stay here, it is amazing! Everything is incredible clean and neat with anything you could need provided. The toiletries are amazing! EVERYTHING is top quality, from the food to the sheets and bedding and the amazing blankets left in various places to wrap up in and watch the sun rise or set. The vegetable garden is wonderful, full of all kinds of things to cook and prepare. The breakfast is unbelievable, the best homemade granola I have ever had! I am vegan but I grew up eating farm fresh eggs from my friends farm, so I had to try the fresh eggs from the chicken coop out back and they were to die for!! Just like I remembered from the farm growing up. I cannot wait to bring my friends and family up for the weekend. It is the perfect place to bring a small group, there are 3 places so if you bring a few friends the whole place is yours! The red barn kitchen is a full gourmet kitchen with everything you could possibly need. It is out in the country for sure, but it doesn't feel too far away and yet it's just far enough! We are planning two trips with two sets of friends and family in the spring where we rent all 3 places. I highly recommend getting up to watch the sun rise! From Casitas One you can lie in bed and see a perfect view!! There is a fence right around the property so that you can safety sit outside viewing the wildlife in the beautiful field in front of the casitas both at night and in the morning. We saw Coyotes, squirrels, woodpeckers, humming birds, blue jays, road runners and lots more just while sitting on our porch. I have never seen so many stars in my entire life as I did there, it was amazing. Staying here is like staying at the Four Seasons in the middle of the country. This is a must see place!! I wish it was around when I got married, they do wedding events and I couldn't imagine a more beautiful place to get married and have a full weekend of wedding festivities with friends and family! Thank you for such an amazing anniversary weekend! We cannot wait to come back!"